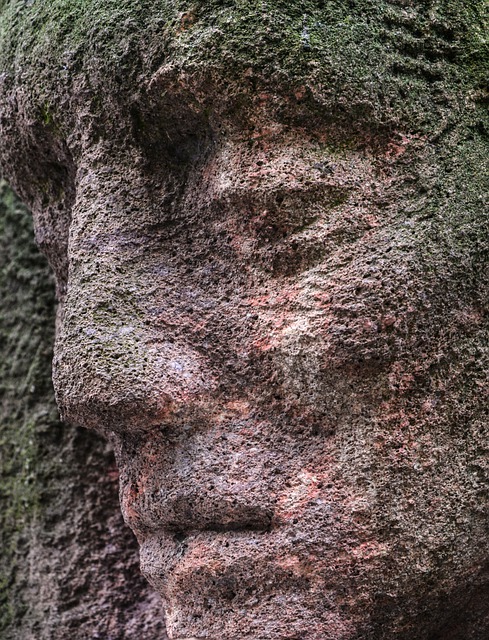 Taming God
November 17, 2020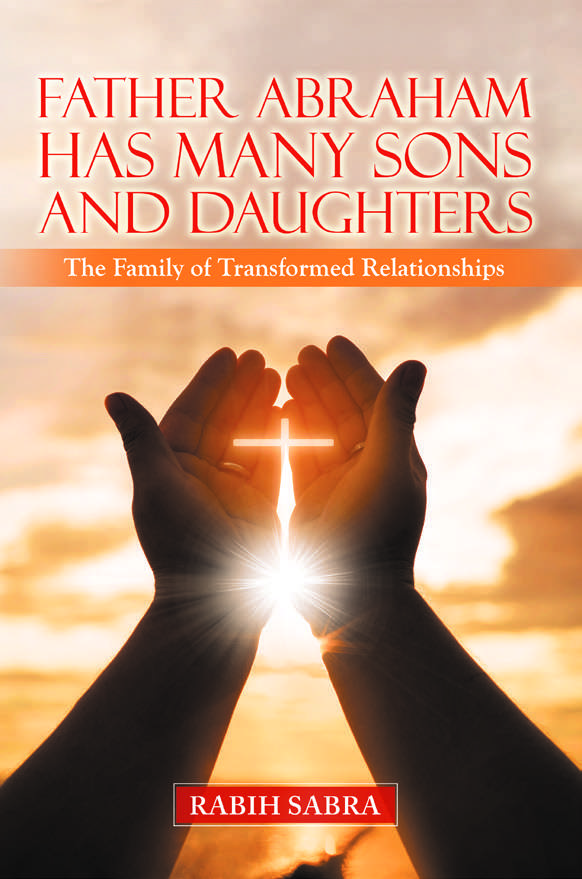 Father Abraham Has Many Sons and Daughters
April 13, 2021
I wrote this article in response to many leaders who asked for input on how they can be more effective in sharing the message of reconciliation through Jesus Christ. Focused on Matthew 10; it serves as an introduction to relationships that transform communities and their role in the life of a leader. For the sake of brevity, I have selected critical observations. I recommend that you study the passage on your own in addition to my input.
Jesus sent us to the world to be His witnesses. How do you imagine the world? It is not a simple question, but we must understand it in order to define the scope of our mission. I found a simple but useful conception of the world, it is to see it as people in a web of relationships. Of course, there are many other creatures and things in the world but let's leave those out for now, just so we can keep it simple and hopefully understand our mission. Here are some features of the world's web of relationships:
1. The world in this model has two elements in it, people and relationships.
2. People of the world are organized in clusters or groupings. These groupings are based on many criteria.
3. The major criteria that organize the world web of people are culture and geography. The world and its history can be viewed through such a macro lens as western, eastern, northern, or southern. Ethnicity and language delineate smaller groupings within the major ones.
4. The smallest identifiable grouping of the world web of relationships is the family.
5. Crossing cultures occurs through personal relationships.
Let's read Matthew 10 with this concept of the world in mind:
Jesus called his twelve disciples to him and gave them authority to drive out impure spirits and to heal every disease and sickness. These are the names of the twelve apostles: first, Simon (who is called Peter) and his brother Andrew; James son of Zebedee, and his brother John; Philip and Bartholomew; Thomas and Matthew the tax collector; James son of Alphaeus, and Thaddaeus; Simon the Zealot and Judas Iscariot, who betrayed him.
Matthew 10:1-15, "These twelve Jesus sent out with the following instructions: "Do not go among the Gentiles or enter any town of the Samaritans. Go rather to the lost sheep of Israel. As you go, proclaim this message: 'The kingdom of heaven has come near.' Heal the sick, raise the dead, cleanse those who have leprosy, drive out demons. Freely you have received; freely give. Do not get any gold or silver or copper to take with you in your belts— no bag for the journey or extra shirt or sandals or a staff, for the worker is worth his keep. Whatever town or village you enter, search there for some worthy person and stay at their house until you leave. As you enter the home, give it your greeting. If the home is deserving, let your peace rest on it; if it is not, let your peace return to you. If anyone will not welcome you or listen to your words, leave that home or town and shake the dust off your feet. Truly I tell you, it will be more bearable for Sodom and Gomorrah on the day of judgment than for that town.
OBSERVATION 1: YOUR ASSIGNMENT BEGINS WITH EXISTING RELATIONSHIPS
In this passage, it is clear that the disciples were to go to the community where they already had connections. They were part of the lost sheep of Israel, and Jesus sent them to go to their community first. He instructed them to stay in one home that is deserving of them and the message. This arrangement allows the host to endorse the disciples before the rest of the community.
You may have heard this concept before stated as looking for a person of peace. It is the valid observation that God places people in the world who have social capital and are willing to use it for the Kingdom of God.
In your web of relationships, there are such people of influence. Find them and get a feel for whether they are willing to use their social standing to endorse you before the rest of the community. Here are some essentials to keep in mind as you relate to a person of peace:
1. Don't ask for or accept an endorsement from a community influencer who is immoral or lawless.
2. You must let them know that you believe in Jesus Christ and intend to be a blessing to the community. Your goal is to help others, not convert them to your point of view.
3. You must be careful to reflect well on them and not embarrass them in the eyes of the community. If they endure persecution by the community, and many are willing to do that, let it be due to the name of Jesus Christ, not your careless behavior.
OBSERVATION 2: YOU ARE IN THE WORLD BUT NOT OF IT
Matthew 10:16-31, "I am sending you out like sheep among wolves. Therefore be as shrewd as snakes and as innocent as doves. Be on your guard; you will be handed over to the local councils and be flogged in the synagogues. On my account you will be brought before governors and kings as witnesses to them and to the Gentiles. But when they arrest you, do not worry about what to say or how to say it. At that time you will be given what to say, for it will not be you speaking, but the Spirit of your Father speaking through you.
"Brother will betray brother to death, and a father his child; children will rebel against their parents and have them put to death. You will be hated by everyone because of me, but the one who stands firm to the end will be saved. When you are persecuted in one place, flee to another. Truly I tell you, you will not finish going through the towns of Israel before the Son of Man comes.
"The student is not above the teacher, nor a servant above his master. It is enough for students to be like their teachers, and servants like their masters. If the head of the house has been called Beelzebul, how much more the members of his household!
"So do not be afraid of them, for there is nothing concealed that will not be disclosed, or hidden that will not be made known. What I tell you in the dark, speak in the daylight; what is whispered in your ear, proclaim from the roofs. Do not be afraid of those who kill the body but cannot kill the soul. Rather, be afraid of the One who can destroy both soul and body in hell. Are not two sparrows sold for a penny? Yet not one of them will fall to the ground outside your Father's care. And even the very hairs of your head are all numbered. So don't be afraid; you are worth more than many sparrows."
Here is a powerful concept for leaders who are on assignment to reconcile others to Christ. Your identity is no longer in the world, it is in Jesus Christ, but you still have a role to play in the world. So what does it mean to be in Christ and have a role in your community?
1. You must let your community know that you belong to Jesus Christ. Notice, I didn't say you have to convert to Christianity or declare allegiance to a denomination. I am talking about identifying yourself as someone who has a personal relationship with Jesus Christ, not about religious affiliation.
2. Expect to be persecuted. You will not be popular, and you will have conflict. When you face persecution, don't fear, but try to get out of its way if you can. Don't go looking for a confrontation, but when it comes, stand firm in your faith.
3. Your goal is not to save people, but to identify with Jesus Christ.
4. Those in your community who see you persecuted and are still drawn to you will be saved!
OBSERVATION 3: BE A CREDIBLE LEADER
Matthew 10:32-42, "Whoever acknowledges me before others, I will also acknowledge before my Father in heaven. But whoever disowns me before others, I will disown before my Father in heaven. "Do not suppose that I have come to bring peace to the earth. I did not come to bring peace, but a sword. For I have come to turn
"'a man against his father, a daughter against her mother, a daughter-in-law against her mother-in-law— a man's enemies will be the members of his own household.'
"Anyone who loves their father or mother more than me is not worthy of me; anyone who loves their son or daughter more than me is not worthy of me. Whoever does not take up their cross and follow me is not worthy of me. Whoever finds their life will lose it, and whoever loses their life for my sake will find it.
"Anyone who welcomes you welcomes me, and anyone who welcomes me welcomes the one who sent me. Whoever welcomes a prophet as a prophet will receive a prophet's reward, and whoever welcomes a righteous person as a righteous person will receive a righteous person's reward. And if anyone gives even a cup of cold water to one of these little ones who is my disciple, truly I tell you, that person will certainly not lose their reward."
Jesus is sending you into the world with power! You are not helpless. You have something people want and need. When people welcome you, they are accepting Jesus Christ. How powerful is that? Your presence in your community is a source of healing, service, love, and support. You are a direct link of blessing from God to those around you. Here are some things you can do as an ambassador of Jesus:
1. Visit those in need and help them. Pray for the sick, give to the poor, encourage the downcast without expecting anything in return. Mourn with those who mourn and rejoice with those who rejoice.
2. Work together as a team with others who are living as ambassadors of Jesus Christ. Don't go alone. Having at least one partner will keep you from falling in sin and from becoming discouraged. A partner enhances your credibility. A team does even more. So, reach out to your community as a team.
3. Practice hospitality. In my experience, sincere hospitality is the most potent and effective way to gain social capital in your community.
OBSERVATION 4: BE DEVOTED TO CHRIST AND ONE ANOTHER
It is clear that the disciples needed to be willing to stand in the face of opposition and that Christ required them to have faith to depend on Him for all things. Jesus told them not to bring any silver or gold with them as they go. They went out two by two helping each other.
We can learn so much from this passage about the relationships between Jesus, the disciples, and the world. As a transformational community, the disciples have in common their devotion to Jesus and one another. Their stand in the face of persecution and their dependence on Jesus in all things show their dedication.
In summary, representing the disciples going to the towns of Galilee in a social network model looks as follows:
Figure 1 shows the host community of Matthew 10 as groups of households living together in a village. Two disciples are sent to them to live with the first worthy household to welcome them. The orange links represent a relation within a household, and the blue lines are across households. A green actor is a disciple of Jesus and the green link represents a relation within the household of God. Figure 1 also shows a progression of the spread of the transformational community from household to household. Notice that the transformation is traveling along already existing links[i].
OBSERVATION 5: COMMUNITY TRANSFORMATION BEGINS WITH YOU
Based on the framework presented here, contextualization is a matter of a pre-existing household within the village welcoming the disciples and providing for all their needs. The foundational principle is that if the disciples are well received, Jesus will also be received, and ultimately the Father is received into the household.
What this means to us today is that we start with our existing relationships, family, colleagues, neighbors, or members of the same association. Let's call these first-degree relationships. First-degree connections link us to many other people, across family and cultural boundaries, which we call second-degree relationships. The principle here is that transformation in the first-degree relationship will spread to the second-degree relationships, then to the third, and so on. This transformation can begin with you as you become someone who meets a felt need in the life of your host community. For the disciples, they accomplished this through healing and casting out demons. You have the same authority to pray for healing and to cast out demons, but it doesn't have to be only these two things. It can be you meeting any felt need they have- transformation begins with serving.
You don't need to travel across the world looking for someone to lead to Christ; you can start with your existing relationships and reach the world through them! The key is that they know who you represent and that they receive you.
Matthew 10 teaches us, if they receive you, they will receive Jesus. Sharing the gospel involves them accepting you as a credible person first, then they can accept your message. If they perceive you to be irrelevant, opportunistic, insensitive, arrogant, or unloving, you will have lost the battle before you even open your mouth to share the gospel.
Be sure to leave your comments below, and subscribe to our newsletter if you haven't already.
[i] This is reminiscent of Matthew 13:33, which describes the kingdom of Heaven as yeast working its way through a lump of dough until it permeates it all.
A Story That Will Impact Your Life Personally And Directly

Although the Church denounces the world's depravity, it has been having a love affair with it in secret. The Church and the world have used each other to negotiate the tides of change in economics and politics. This unholy union has stained the Church's testimony enough to cause many to question the validity of the gospel of Jesus Christ. In America, this scandalous affair has become the focal point in abortion, racism, and partisan politics.

At the heart of the Church-world relationship is the organizational design of churches patterned after business corporations and geared for growth and efficiency. But such a structure prevents the personal and social transformations at the heart of the gospel of Jesus Christ.

Father Abraham Has Many Sons and Daughters tells the story of relationships between God, His people, and the world from Abraham's time. It demonstrates how the world has always had its tentacles deep in God's community and how God has consistently saved a remnant for Himself. Given the destructive and enslaving power of the world, this book highlights a pathway for communities of believers to the kind of transformation that the apostle Paul wrote about in Romans 12:2, "Don't copy the behavior and customs of this world but let God transform you into a new person by changing the way you think. Then you will learn to know God's will for you, which is good and pleasing and perfect." [NLT]

An essential part of the book is the emphasis on relationships, as outlined in Complexity Theory studies. Individual attributes and capacities are essential, but complex behaviors are driven more by relationships. I apply this understanding of network theory and complex systems to discipleship and transformation in the Church.

Testimonial

My earliest association with the term "transformation" was when as a 10-yeard old I memorized Romans 12:1-2 in Sunday school. Even though I could not have explained what "transformation" meant, I found it intriguing and dynamic. It helped me begin to understand that conversion was life-changing and called for reorientation from self-centeredness to becoming God-centered. Over the years the various dimensions of transformation have enriched and filled out my understanding.  Father Abraham Has Many Sons and Daughters expands, deepens, and challenges us to embrace this dynamic concept.

In  Father Abraham Has Many Sons and Daughters, Dr. Rabih Sabra puts the concept of transformation in a broader and richer context by using it to describe the Body of Jesus Christ, as a family of transformed relationships. As a member of the thousand-year-old Druze community in Lebanon, God has used him to lead in establishing the first church among this people group. The Access Team initiative has introduced and cultivated multi-dimensional transformation that is personal, social, spiritual, and communal.  I can think of no place on Planet Earth where this ministry of transformation is not urgently needed.

Wilbert R. Shenk
Professor Emeritus
School of Intercultural Studies
Fuller Theological Seminary 
Pasadena, California